 God's Church of Destiny is a fellowship of believers, followers and witnesses of Jesus Christ, who through His Grace, Word, Truth, and Power have experienced a new life.

Our new life has made us ambassadors of His Kingdom and servants to others enabling them to discover their destiny and God-ordained purpose.

We seek to share the message of God's love and faithfulness to those who have lost their way. The good news is there's a way home, eternal life, our destiny!

Welcome to God's Church of Destiny

3946 West Beltline Boulevard * Columbia SC 29204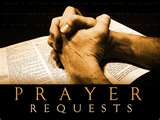 Mon-Wed-Fri

5am-6am

Tues. and Thurs.

9pm-10pm

Call for Prayer Request or  Listen to the team pray for others and share testimony of God's goodness and greatness.

1-218-632-6965

Passcode 2011#